Daughtry – Crawling Back to You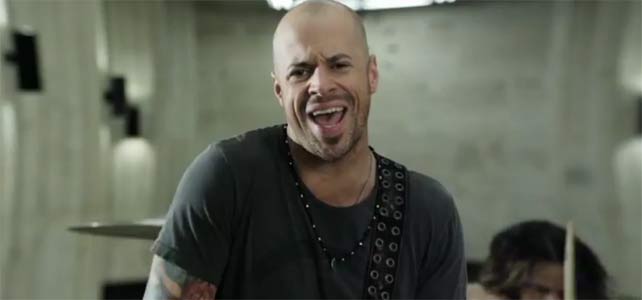 Crawling Back to You é a balada que anuncia o novo disco da banda Daughtry, formada ao redor do ex-finalista do American Idol Chris Daughtry.
Desde que saiu do programa, o músico e a banda tem revelado cada vez mais seu potencial para figurar entre os grandes nomes do pop rock americano, com aqueles hits que viram trilhas-sonoras de filmes, séries e novelas, tocam à exaustão nas rádios e conquistam facilmente um público bem diverso.
Essa canção e seu clipe ajudam nesse argumento. Não, nenhum dos dois traz algum novo elemento que vai te surpreender, mas os dois funcionam muito bem para cumprir seus propósitos. Os efeitos da câmera, que observa quase frontalmente os músicos em um só ambiente, já são o suficiente para ilustrar a composição bem construída e bem executada. Sucesso certeiro e bem justificado.
Veja mais clipes de pop rock no Música Pavê
Shuffle
Curtiu? Comente!